Acheter l'ouvrage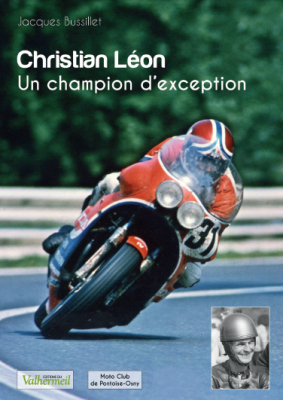 28,00€ TTC
 Condition of the product : New
This book devoted to the career of Christian Léon, missing in November 1980, recalls the destiny of this great champion of motorcycle. The text of Jacques Bussillet, journalist and author specialized in the history of the motorcycle, is enriched by the memories of many witnesses. Pilots like Georges Fougeray, René Guili, Roger Ruiz, Jean-Claude Chemarin, Marc Fontan, Jacques Luc, Hervé Moineau, Jean-François Baldé and others, of the TEAM managers like Gilbert Guignabodet, Jean-Louis Guillou and Dominique Méliand, or of the technicians like Jacky Rittaud, Jean-Jacques Catillon or Pierre Loth, but also his friends close and to the members of his family. The many illustrations of time color and black and white, of which much is new, bring a little additional authenticity. They will delight all those which had in memory the memory of this man, liked and admired by all those which approached it.
While ordering today :
- You receive it without shipping costs besides its advantageous price
- You will be the first to receive work (priority with the subscribers!)

- You contribute to the publication of the book
- If this one is exhausted after the subscription, there will be no withdrawing, you will thus have "a collector"
Publication planned for June 2014.
Manufacturer : Edition of Valhermeil, groups Corlet Communication